The following image of a 51st man was sent to me by Morris Felton, I presume in Rutland, UK. It states he was in the 51st and the numbers match.
M. G. Felton wrote:
The memorial is in the church of St John the Evangelist in Ryhall, Rutland, UK.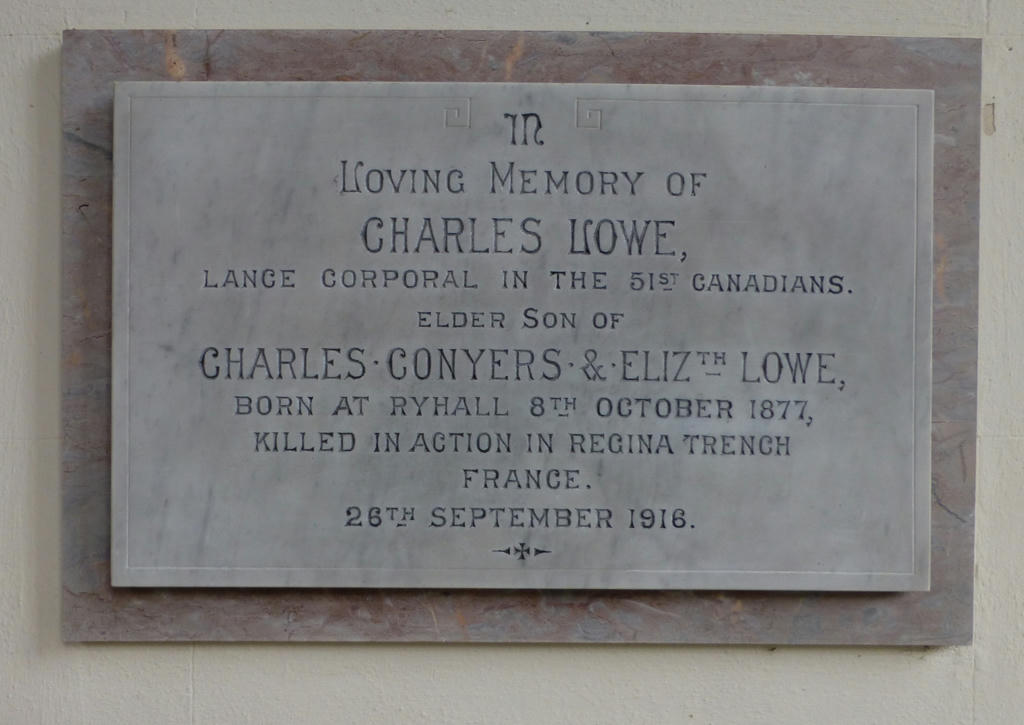 The
VAC CVWM
shows him in the 14th Battalion at the time of his death. I have submitted this image to the CVWM site.
That matches what was submitted about movement in the 51st (
Matrix Link
)
Here is his AP: